Foundation Piers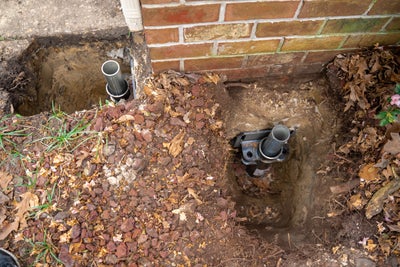 Texas homes like yours depend on a solid foundation for stability and longevity. If your foundation shows signs of settling, it's not just the structure that's at risk, but your safety too.
Witnessing uneven floors or stair-step wall cracks can be concerning for Texas homeowners. That's why FSS specializes in establishing foundation repair remedies, including our signature foundation piers. Designed specifically for the unique soil conditions of Texas, our piers promise permanent stability for your home.
This page shines a spotlight on the importance of foundation piers and why FSS is Texas' preferred foundation repair specialist.
What Are Foundation Piers 
Foundation piers are structural elements driven deep into the ground to reach stable soil or bedrock, providing the support your foundation needs.
These piers act as stable columns that allow the weight of the home to be transferred through piers and down to more stable ground. They prevent future settling, and there's an opportunity to lift the house back towards its original position.
In Texas, where soil can shift or expand due to weather, these piers safeguard your home from future settlement and might even elevate it closer to its original stance.
For a sturdy, long-lasting home repair strategy, foundation piers, combined with other solutions like or crawl space repair and encapsulation, are indispensable.
Signs You Need Foundation Piers 
Keep a vigilant eye for these signs, common in Texas homes:
Cracked foundation walls
Uneven floors
Sticking doors and windows
Cracked bricks
Cracking or leaning chimney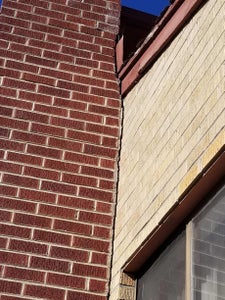 Spot these signs? Contact a foundation repair professional like FSS immediately. We offer a free foundation inspection and guide you to the right solution.
Are Foundation Piers Necessary? 
Yes. In Texas, foundation piers are essential to stop settling foundations and permanently stabilize foundations, preventing further risks.
Address issues early, and you'll find the repairs more budget friendly. Delay, and costs escalate as damage intensifies.
Let FSS inspect your foundation concerns. Depending on the specific problem, we'll recommend the most suitable solution tailored for Texas homes.
FSS's Foundation Piers Range 
FSS offers a diverse range of pier systems, each designed considering Texas's unique soil conditions.
Helical Piers 
Our SettleStop Helical Pier System utilizes steel piers with circular helical plates at their ends, acting like screws to anchor your home in the stable soil below. This system guarantees a strong foundation for your property.
Helical piers are versatile and ideal for supporting lighter structures in various situations.
The installation process involves:
Excavating the soil to expose the footing
Using hydraulic equipment to advance the piers into the soil
Monitoring the piers' progress until they reach the necessary depths and capacities
Attaching a durable steel bracket to the footing
Benchmarking the piers with small rivets in exterior walls
Backfilling excavated soil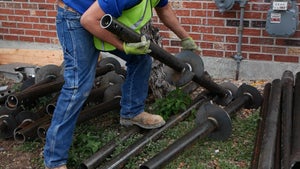 Push Piers 
The SettleStop Push Piers operate similarly to helical piers but differ in design and installation. Push piers consist of elongated steel rods pushed into the ground using powerful machinery. They leverage the house's resistance for stability.
Here's how we install them:
Excavate soil to expose the foundation footing
Attach a footing bracket
Drive piers through the bracket, deep into the ground
Monitor depths and capacities
Place benchmarks on exterior walls
Backfill removed soil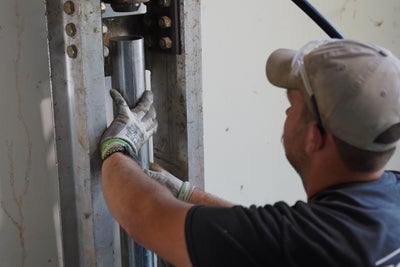 Slab Piers 
SettleStop Slab Piers offer targeted support specifically designed for homes with slab foundations.
Our installation process includes:
Removing any flooring
Auguring a hole through the slab to expose the footing
Placing a bracket under the footing
Advancing sections of the piers into the ground
Monitoring depths and capacities
Affixing a bracket to the slab
Pouring concrete into the hole and ensure a smooth finish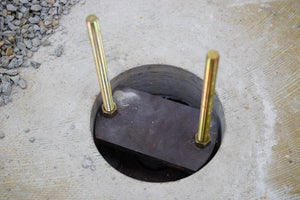 Foundation Support Specialists offers a proprietary line of each type of pier personalized to your needs and foundation type.
Advantages of FSS Foundation Piers 
Choosing FSS means:
Long-lasting Stability: Each pier system is guaranteed to permanently stabilize your foundation.
Protection Against Further Settlement: In addition to providing stability, our piers prevent your home from settling further into the ground.
Protect Your Foundation: Our durable pier systems ensure your foundation is protected for years to come.
Potential for Foundation Lifting: Additional pressure can be added to the piers during their installation – once it's declared safe – to potentially lift settling sections of your foundation.
Comprehensive Warranty: Each pier is protected by a nationally backed, transferrable, lifetime warranty.
Opt for Foundation Support Specialist's proprietary foundation piers and give your Texas home the solid footing it deserves.
Why Our Foundation Piers Are the Best Choice for Your Home 
Our piers are superior to standard piers and piles for the following reasons:
Trust Texas's Own FSS for Foundation Piers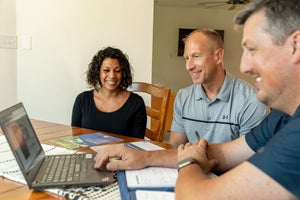 Don't let foundation woes bog you down. With FSS's decade-long expertise in Texas, ensure your home's safety and durability. Contact us today to schedule your free inspection and let us make your home stand tall and proud once again. 
FAQs
FSS foundation piers are designed specifically keeping in mind the unique soil conditions of Texas. These piers are not only structured to reach stable soil or bedrock but are also tailored to counter the expansive or shifting soils common in Texas, offering a long-lasting solution to foundation settlement issues. 
FSS offers a range of pier systems, including Helical Piers, Push Piers, and Slab Piers. Each type of pier has a specific installation process. Generally, the process involves excavating the soil to expose the footing, advancing the piers into the soil using hydraulic equipment, attaching brackets, and then backfilling the excavated soil. Our team ensures that each pier reaches the necessary depths and capacities to provide optimal support to your foundation.  
FSS foundation piers are optimized for Texas soils, ensuring they provide the best support against the unique challenges posed by the region's ground conditions. They are designed for durability and performance and are backed by a comprehensive, nationally recognized, transferrable lifetime warranty. Choosing FSS piers not only guarantees a permanent stabilization of your foundation but also offers the potential for lifting settling sections of the foundation when safe to do so. 
Publish Date:
Last Modified Date: