Failing Retaining Wall Concerns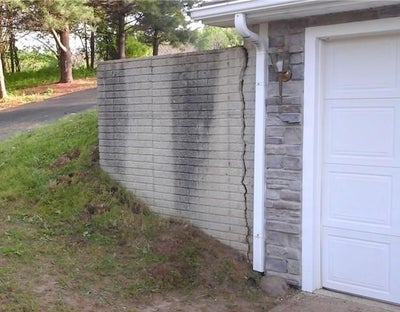 A retaining wall isn't just about marking your territory; it plays an essential part in upholding your property's structural soundness.
Noticeable damage or the potential collapse of a retaining wall goes beyond mere visual concerns. It's a safety risk that could profoundly affect the worth of your home.
For over a decade, Foundation Support Specialists have been assisting homeowners across Texas. We recognize the essence of home safety and provide trustworthy, durable foundation solutions to reinforce your wobbly retaining walls.
This page will enlighten you on the reasons behind retaining wall impairments and the steps to thwart potential risks with expert assistance.
Recognizing a Collapsing Retaining Wall
A weakening retaining wall is one that no longer stands firm against the earth and foundational material it was built to sustain.
Such frailty can be evident through:
Visible cracks
Tilted or bending stance
Total breakdown and collapse
These complications might result in ground washouts or shifting soil. Surrounding foundation walls might also get damaged due to a shaky retaining wall, thereby affecting your foundation's overall stability.
Primarily, the retaining wall's mission is to counteract soil pressure, making steep areas functional for gardening, parking, or relaxation zones. A faulty retaining wall poses a threat to the supported flat terrain and is a severe safety concern.
Why Do Retaining Walls Fail?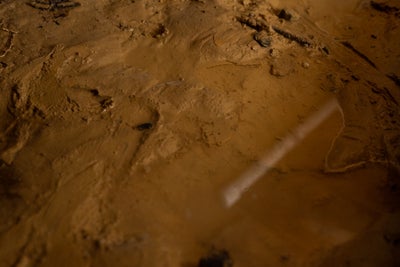 Several factors can lead to a retaining wall's downfall:
Poor Construction: Compromised materials, poor planning, and a weak foundation can spell doom.
Hydrostatic Pressure: Over time, expanding soil can overpower the wall's resilience.
Water Accumulation: Insufficient drainage results in water accumulation, escalating the stress.
Soil Erosion: The eroding base affects the wall's steadiness.
Invasive Plant Roots: These might displace adjacent soil or even rupture the wall.
Natural Forces: Events like tremors can rock the wall's stability.
Wear and Tear: Over the years, materials lose their strength.
Pinpointing the primary culprit is crucial for a long-lasting fix. Foundation Support Specialists offer complimentary, detailed evaluations to spot these issues and suggest a suitable action plan.
Can Collapsing Retaining Walls be Mended?
Absolutely. Early symptoms like significant tilting or fractures can be corrected and bolstered to ward off further harm. However, genuine stability demands addressing the root of the issue.
Merely filling up cracks or piling soil isn't a permanent cure. A comprehensive approach involving solidifying the foundation, draining excessive water, and buttressing the wall structure is needed. Foundation Support Specialists promise lasting, warrantied solutions for retaining wall issues.
Our Approach to Mending Failing Retaining Walls
Every home is distinct, and Foundation Support Specialists respect that. Here's our foundational strategy to tackle faltering retaining walls:
Initial Inspection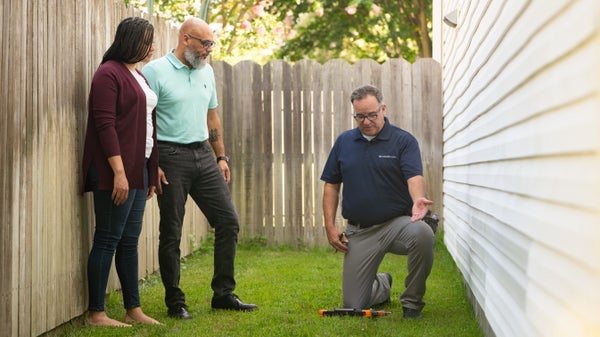 Our adept team will scrutinize your property and the affected wall, free of charge. Recognizing the reason for the failure lets us suggest solutions fitting your needs and finances.
Wall Fortification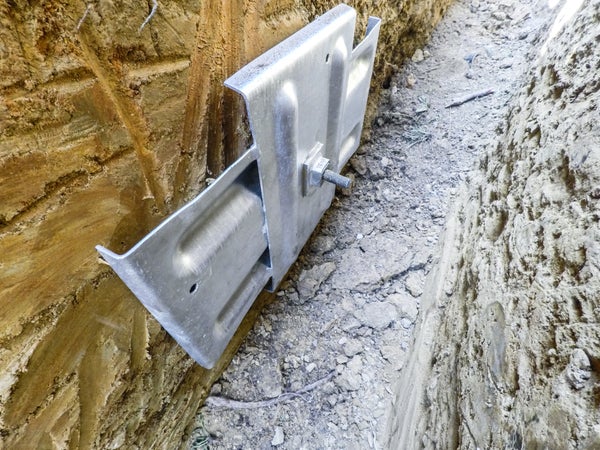 We use sturdy wall anchors to ensure permanent stability. This involves:
Digging several feet away from the retaining wall
Drilling a hole in the retaining wall
Advancing a connecting rod through the hole
Embedding an earth anchor plate in the excavated area
Attaching the rod and earth anchor plate
Placing a wall plate on the retaining wall
Connecting the wall plate and rod
Backfilling excavated dirt
Tightening the wall plate and rod for potential wall improvement
Drainage Improvement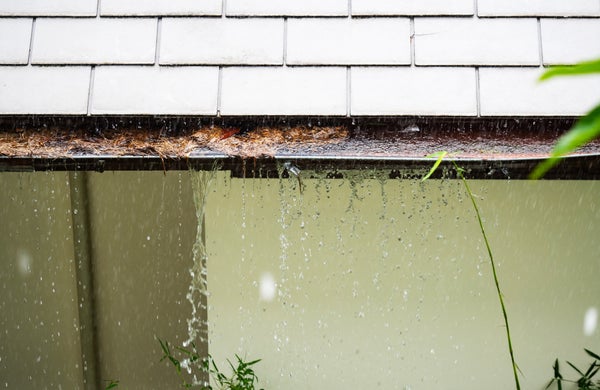 Effective exterior drainage like gutters is crucial. They direct water away from your home and structures like retaining walls.
Foundation Support Specialists boast tailor-made repair systems, outshining generic solutions for lasting effects.
The Imperative of Immediate Retaining Wall Repair
Addressing a faltering retaining wall promptly is essential:
Further decay might lead to a devastating crash.
Slanted walls are hazardous and unsightly.
Poor drainage from a faulty wall might result in waterlogging issues.
Adjacent features like gardens or patios may become unstable.
Foundation walls might endure similar damage.
Delaying only magnifies complexity and cost.
A deteriorating wall can slash your property's worth.
Avoid mere cosmetic fixes. Foundation Support Specialists' comprehensive repair system ensures a safe and operational landscape. Our unparalleled lifetime warranty underscores our commitment to impeccable service.
Trust Foundation Support Specialists for Retaining Wall Solutions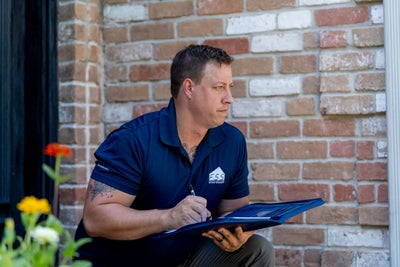 If your retaining wall exhibits cracks or tilting, contact us at Foundation Support Specialists to schedule a free inspection. Our experienced professionals will assess the situation and devise a plan to guarantee lasting stability.
With our vast experience across Texas, your home's structural health is our prime concern. Relax with our extended warranty and reach out now for expert retaining wall fixes.
Publish Date:
Last Modified Date:
Explore more problem signs